Instruments For Sale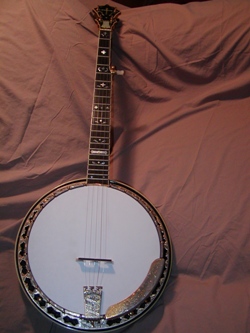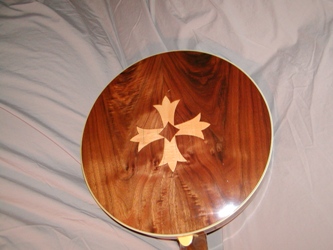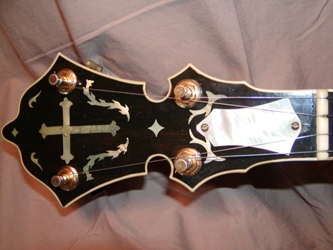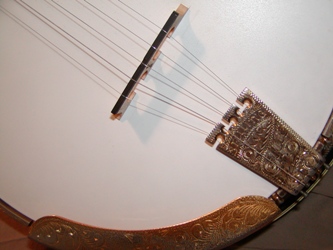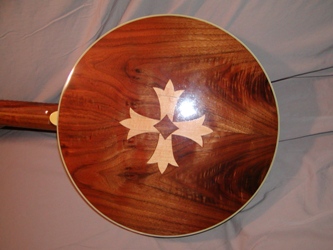 Banjo:
1976 Stelling Gospel Model
This great instrument was originally the personal banjo of Geoff Stelling, owner and founder of Stelling Banjo Works. This was the second banjo that Geoff custom built for himself. He used it to play and record for many years. It is made of beautiful claro walnut with gold plating and engraving. The Christian Cross in the headstock is a testimony to Geoff's Christian faith. It is one of the most beautiful musical instruments you will ever see and of course has that great Stelling sound and playability. Geoff became friends with Mitchell Davis when he was involved in Christian music wanted a Stelling banjo. Geoff decided to sell this banjo to Mitchell, who played and enjoyed it for years. However, he decided the instrument was too valuable and collectible to take on the road when he went into bluegrass music full time. Of course he still plays a newer Stelling.
Mitchell sold the banjo around 10 years ago. Since then it has spent most of the time in the case. It comes with a new non original hard shell case and a LP album with a note signed from Geoff stating the above information.
Price: $5200
Information: 540-460-3345.
Mandolin:
This mandolin is owned by Mitchell Davis and was hand made by Earl Morritz. It has very good tone, is easy to play and is in excellent condition. It comes with the case and strap.
Price: $1200
Information: 540-461-0308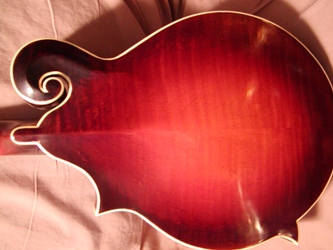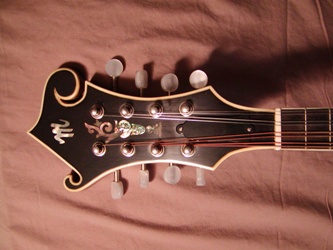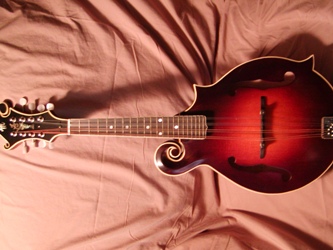 ---